Supplies for Dreams is extremely proud of our mentoring program. Every week our mentors travel to our partner schools and meet with their mentees to tutor them and discuss a wide array of topics. We do our best to foster curiosity in the students, as we believe curiosity and a thirst for knowledge are imperative traits for young students to possess.
Last week, one of our members interviewed a mentee named Fernando from Manuel Perez Jr. Elementary School to hear his thoughts on the program. When asked what he has learned from the program so far, Fernando said, "I've learned the importance of asking questions. It's very important for learning more. It's also very exciting to hear about the things you can do in college." Fernando, an adorably innocent fifth-grader, draws inspiration from his mentor Paul. Both mentor and mentee aspire to become doctors one day, and so the two have developed an especially close relationship. "Paul has taught me the importance of hard work and not giving up," said Fernando. Friendships like Fernando and Paul's epitomize the goals of our mentoring program. We foster friendships between all of our mentors and mentees, as students such as Fernando are much more likely to learn, grow and succeed from the program when they are close with their mentor.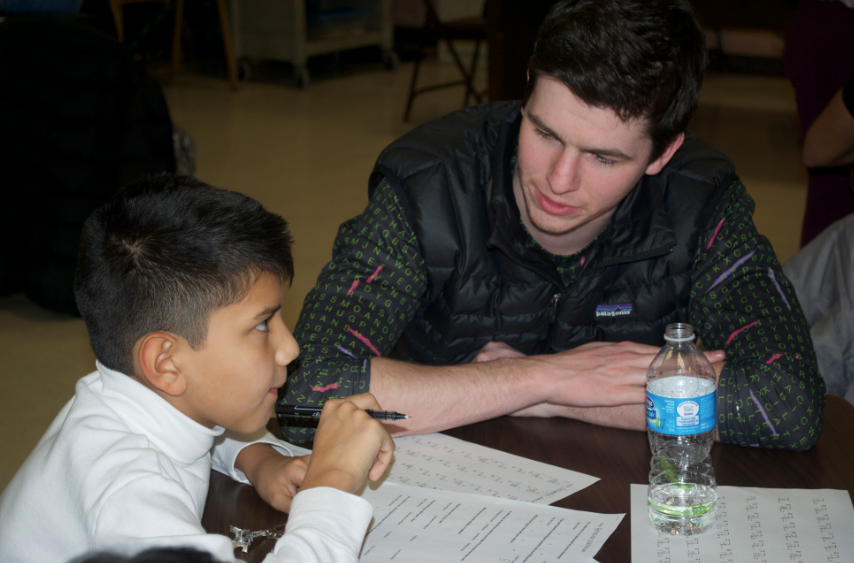 Fernando (left) and Paul (right) have developed a close friendship.